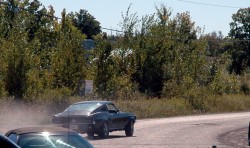 Vintage Vehicle Restoration and Refinishing
Classic vehicle restoration has long been our passion. We enjoy seeing each and every project reach completion.
We concentrate on these projects outside of our regular business operation schedule. This allows us the time to fully focus and enjoy restoring your car or truck.
We rely on the patience and goodwill of our customers and friends so that we can give them a successful restoration. Please call for an appointment, we would be pleased to discuss your project with you.